Continuous Emissions Monitoring Systems (CEMS)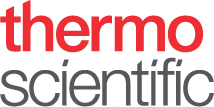 As the global leader in environmental monitoring applications, Thermo Scientific (a subsidiary of Thermo Fisher Scientific) has partnered with Tundra Process Solutions to bring the best in instrument technology, field experience and industry knowledge to market. This will help clients succeed in protecting people and the environment.
Tundra understands that systems design, integration, and support are all about knowing the application. It's about creating solutions that work at your site the way you need it. The Thermo Scientific™ technology is a result of forty years perfecting the design and execution of demanding operational and environmental monitoring systems.
Whether it's to meet regulatory standards, or achieve more efficient process controls, or to research environmental impacts, we have a variety of field-proven solutions for your application.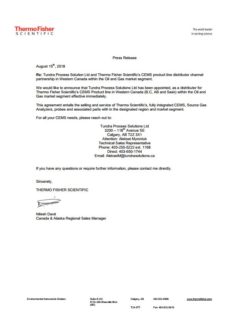 Full Announcement 

Continuous Emissions Monitoring Systems (CEMS) refers to a package of systems that comprise of gas analyzers, sampling system, temperature, flow and opacity monitors, all integrated with a data acquisition system. The most commonly used type of continuous emission monitor is when a sample of gas is constantly being drawn from the process point, filtered, transported, conditioned and presented to a gas analysis system. Gas concentrations are then measured, recorded and stored as data. CEMS are useful tools in gathering process emissions data for environmental compliance demonstration, and process control and optimization.
Tundra is excited to be bringing on board the Thermo Scientific Continuous Emissions Monitoring Systems!