Team Tundra had a great time participating in The 2019 Motionball YYC Marathon of Sport on Saturday!
Congratulations to the fundraisers, the donors, the organizers, the volunteers, and of course the Amazing Special Athletes who were able to raise $246,000 for Special Olympics!
Click here to learn more about this wonderful organization: https://lnkd.in/gNDrXEC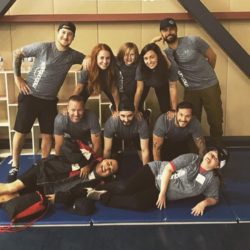 Get Email Updates
Stay connected and sign up to our email list to be the first to hear about the latest news, events, training, and special offers.